We know how Covid-19 has changed the habits of diners in 2020. Here's what will change, and what will remain changed in 2021.
We know diners' needs have changed: the Covid-19 pandemic has highlighted the gourmet or home chef in many of us. If in 2020 diners turned to comfort and nostalgia for the first time, in the 2021 catering trends (even at home) we will see a return to culinary creations and cocktails inspired by health and well-being.
Here are the transition phases and some upcoming trends in catering.
In 2020:
Takeaway "home" food
There has been an increase in demand for quality 'do it yourself' food that can be easily prepared or reheated at home with simple instructions. Consumers ordered ready-to-heat soups, sandwich kits and take-away cocktails for which they simply assemble the ingredients, add ice and serve.
Poor salads
The healthy green first fruits have been among the hardest hit by Covid. The data showed that salads experienced one of the largest drops in food purchased from March to September in all restaurants. In the various European countries, customers have focused on evergreens, sweet and savory, in the name of comfort. Cheesecake in Barcelona, ​​Hamburger and grilled cheese in Manchester.
In 2021:
Down with green carbohydrates
A year of lockdown and comfort food, and the shape went to be blessed. It's time for healthy food to reign supreme again. Nobody likes the prospect of looking like hot air balloons upon returning to social relationships. Among the 2021 restaurant trend, healthy dishes with fresher ingredients and even more vegan and vegetarian options.
The upcoming Christmas holidays could mark the end of the revelry and the beginning of the good intentions in the Covid edition. Among the restaurant trends, expect healthy pokes, hearty salads with grains like bulgur or spelled, roasted vegetables and mushrooms, and vegetable dressings. Freeze-dried fruits and vegetables will also see a surge in popularity.
Among the musts, the return of carob is expected: a vegetable ingredient, low in sugar and rich in antioxidants. Also fantastic as a natural sweetener.
Home gardens and edible cacti
I home gardens they are all the rage, with people adding fresh herbs, citrus, chillies, and vegetables to all of their dishes. The next steps are homemade oat milk, pesto, jam, brine. "Home chefs" will dehydrate, can and ferment more than ever.
People are also starting to grow and eat some cactus species, adding unique flavors and health benefits to a number of dishes. Grilled cactus can be a tasty side dish, or add a new texture to salads.
Local is the new sustainable
There is a growing sense of community and support for local businesses and suppliers, and a desire to unite and help local communities overcome these difficult times. People will also prefer locally sourced foods that represent belonging. In the catering trends, typical and culturally representative dishes will have more space.
New options for outdoor dining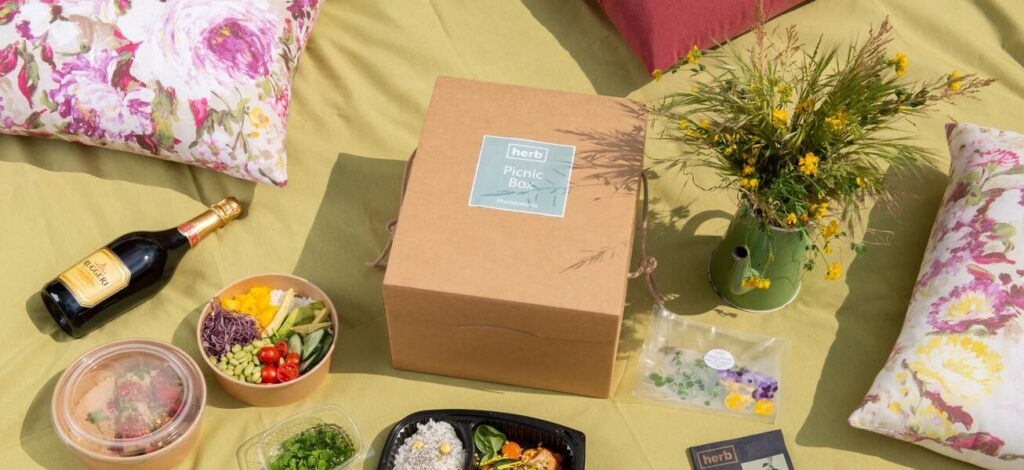 Unsurprisingly, the demand for safer and more socially distant outdoor dining will induce restaurateurs to invest in new outdoor spaces and creative experiences. These new or improved spaces will also create the closest thing to a pre-pandemic dining experience for the post-pandemic.
Simplified and "private" menus
To minimize food waste and simplify things for restaurants, among the restaurant trends the winning ones will include narrower and smaller menus, with an emphasis on daily specials, to expand menus when needed. Corporate banquets and group dinners are clearly on the decline, with a simultaneous increase in restricted and private meals. Hotels with restaurants they will go strong, being able to count on the option of delivering lunches and dinners to the room to be enjoyed safely.
Catering trend: in summary
Restaurateurs will continue to add new outdoor dining experiences, even when it's colder. Expect to see each outdoor space reinvented to create unique guest experiences. Small winter gardens where you can enjoy brunch, afternoon tea and cocktails in a safe little bubble. Packages of "picnic lunch" to be collected on the fly to consume them during walks or bike rides.
Spaces for more intimate and highly personalized events. Micro-weddings outdoors. Especially the atmospheres, those will count more than ever. Consumers will see more heated rooftop tents, with high-quality audio and playlists to create the perfect atmosphere. Restaurateurs and bar owners will focus on lighting, greenery, landscaping, heating, cooling and views whenever possible.
The positive side? These are all magnificent trends, which would be nice if they stayed "after".