Breast cancer is a constant threat: the pixy in Italy it is about 53.000 women affected by this disease. Similar numbers also in France, with 54.000 diagnoses (and 12.000 deaths) per year. And think that awareness and prevention campaigns have been active for years: we too owe them the fact that there is no worse data. It's not as easy as it seems, however: apart from self-examination, a serious screening includes a mammogram, which can be annoying for some.
What if you could screen for breast cancer simply through a garment? I don't know, just a bra? That's what he must have thought Julian Ríos Cantú, the 22-year-old inventor who founded Eva Tech. It all began in 2016, when Julián's mother was diagnosed with this terrible disease. Convinced that there is a way to avoid invasive and painful treatments, the young Mexican decides to work to develop an innovative solution that makes breast cancer screening easier and more accessible, especially in areas where access to treatment is limited and mammograms are too expensive. With the help of four friends, he creates a start-up and works on an algorithm capable of detecting the first signs of cancer: it is the beginning of a story that is incredible, and makes you think.
A bra that detects cancer?
The Higia team (this is the first name of the startup) places 200 thermal sensors inside a bra. Sensors capable of detecting changes in skin temperature and blood circulation in the breast tissue, changes invisible to the naked eye and even with normal self-examination. This detection system can see them, and can do it in good time, as long as it is worn 60 to 90 minutes a week (a more than reasonable amount of time). The integrated sensors send the data to a dedicated app via Bluetooth: if the algorithm detects any suspicions, you receive an alarm directly on your smartphone, to contact a doctor or an oncologist as soon as possible. A truly extraordinary exploit, which collects prizes and sells 5000 specimens. It's 2018, and the startup has 15 engineers and developers in 5 countries.
in 2018 Julian he is 19 years old. Receives Mexico's Presidential Medal for Scientific and Technological Achievements and EO's Global Student Entrepreneur Award. He is a visiting lecturer at the National Medical Society of the United States and the Harvard-MIT Innovation Laboratories. He becomes the second Latin American entrepreneur to receive the prestigious Thiel Fellowship.
Diagnostic cabins
The second step is the perfecting of this technology, and there is a dead end here: the story of the bra it stops, probably the costs of the device are high for a widespread distribution. Or more likely, the risk of proposing infrared thermography as an alternative to mammography is pretty big, given that even the US FDA specify the thing. In place of the bra, after a year and a half, another technology appears: that of special diagnostic booths capable of detecting anomalies (with the same sensor system) in just ten minutes, at an equivalent cost of less than 20 euros (400 pesos). The booths of Eva Center (in the meantime the company assumes its definitive name), are placed in many Mexican shopping centers, "with the aim", says Ríos Cantú, "of making screening more accessible and quicker". It's 2020, the young entrepreneur is 20 years old and continues to run.
Eva Center becomes Eva
Another sudden transformation: in August 2021, with a post on the official Facebook page Eva Center announces a new stage. After having helped 10.000 Mexican women (only to me do they seem few compared to the declared potential?), Eva changes destination: now she will develop super-fast data collection methods, in the cloud, to assist more and more people and in less time. Virtually no trace of thermography. Julian he is now 22 years old and a "technological medical solutions" company. On the official blog, medical centers are indicated, self-examination and mammograms are recommended. And I ask myself some questions.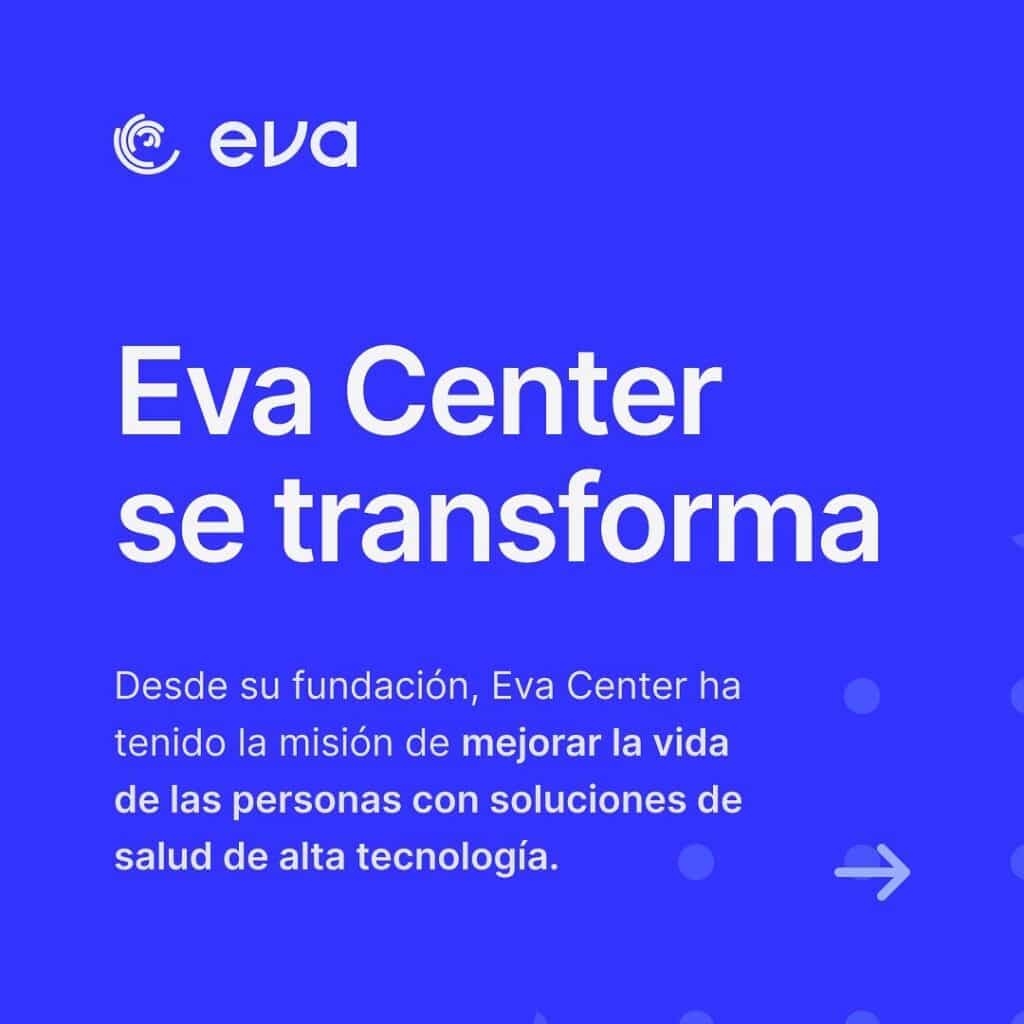 Nothing under the bra?
It would be ungenerous to say so. The wariness of exploits in medical technology is all about us (remember the Theranos case, real? To me this story vaguely echoed him), but anything can be. It may be that the enthusiasm of a boy who has pushed his heart beyond the obstacle, experiencing the drama of breast cancer in his family, has measured itself against reality. However, the startup has raised a lot of funds since its creation, and basically the "ideological" goal remains, and it is noble: to save human lives.
Accelerating, digitizing and improving diagnostics is still a big step forward, right? Today Eva aims to become the world's leading provider of digital medical solutions, no joke: and Julian probably deserves all the awards she has achieved. The only question left is whether the original financiers, as well as the people involved in the takeovers of the "smart cabins", have lent their time, their money and their hopes to this project, or to a dream that has since changed its clothes. Kind of like changing a bra. This should make three categories of people think:
Those who herald solutions as if they were panaceas;
Those who see the war against breast cancer as a war whose outcome depends only on how much time and money is devoted to it;
Those who consider every failed remedy "a marvel censored by the big pharmaceutical companies".
Meanwhile, repetita iuvant
Waiting for this o other technologies give a decisive turning point to breast cancer diagnostics, remain the advice of all time. To protect yourself it is important to know that there is an age of greatest risk for women, but it is not the only age at risk. The screening campaign is usually aimed at women aged 50 to 74 or those with cases in their families, but younger women can also develop breast cancer, so it is important to watch for symptoms and any changes in the appearance of the otherwise.
However, self-examination allows you to identify any abnormalities or changes in the structure of the breast. Perform it at least once a month, with the fingers and not with the entire palm of the hand, raising the other arm in the air. If in doubt, of course ask your doctor. For self-examination correctly, you must use your fingers and not the palm of your hand, and lift it in the air with the opposite arm. It is recommended to perform this gesture once a month, on soaped skin to make palpation easier. When in doubt, it is always best to consult your doctor as soon as possible. For more information, I link you this special of the Veronesi Foundation, which has been active for 20 years in research and information against breast cancer.